Best ways to style your Uranus MoonSwatch
The Uranus MoonSwatch is an extraordinary timepiece that draws inspiration from the enigmatic allure of Uranus, the seventh planet from the Sun. Discover the perfect watch strap for your Uranus MoonSwatch and elevate your style to new heights.
For a refined and timeless appeal, our White and Sky Blue watch straps are the perfect MoonSwatch match. These straps effortlessly complement the design of the Uranus MoonSwatch, exuding an air of sophistication and elegance.
If you're looking for a more diverse look, our Sunshine Yellow and Midnight Navy Blue watch straps are the bold choices for you. These vibrant and captivating colors add a touch of confidence and individuality to your wrist, reflecting the mysterious nature of Uranus itself.
Explore our Uranus Lookbook and find the inspiration for your MoonSwatch watch strap. Discover the endless possibilities and let your MoonSwatch watch straps add something special to your personal style.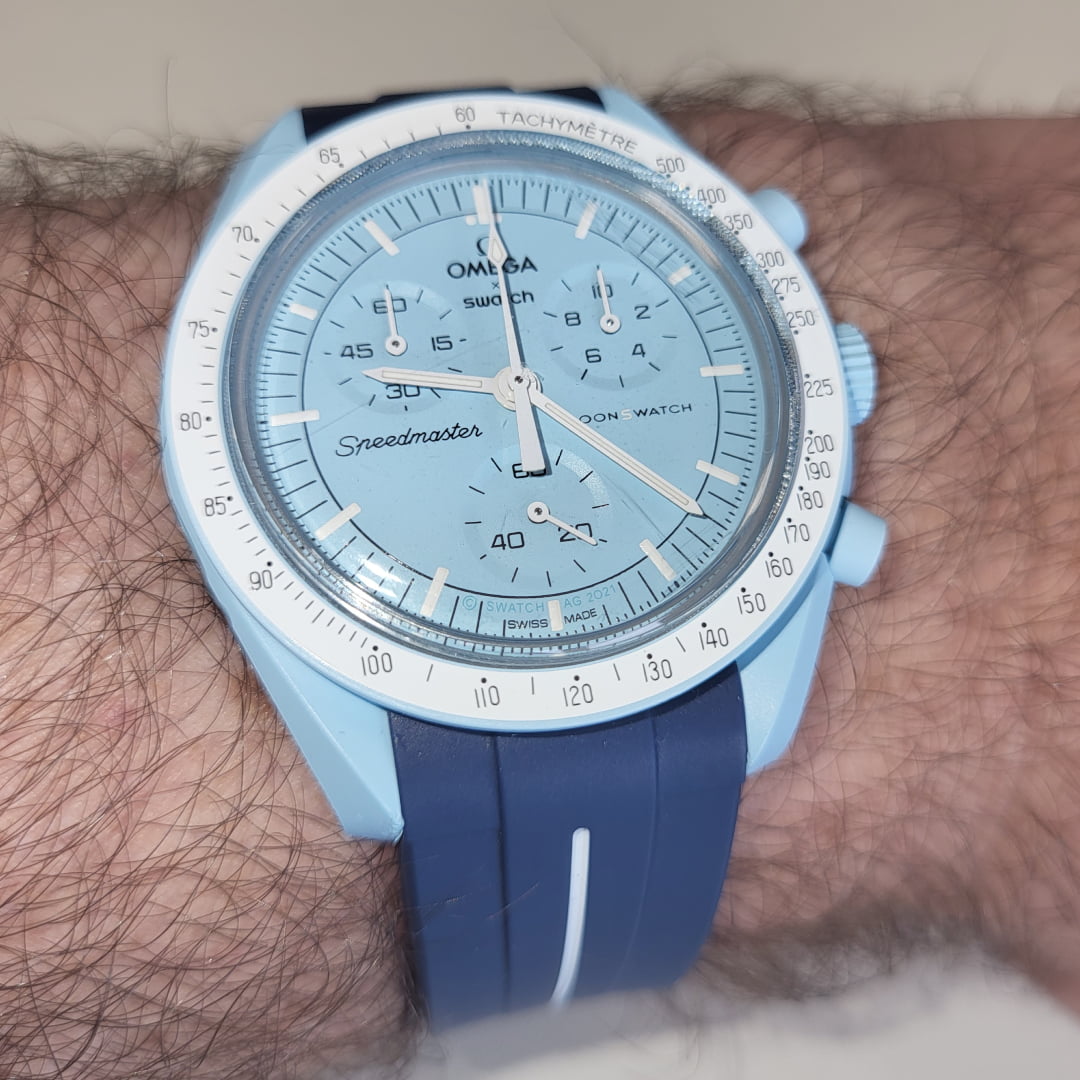 Midnight Navy White Accent - Rubber Watch strap for Omega X Swatch Speedmaster MoonSwatch
View product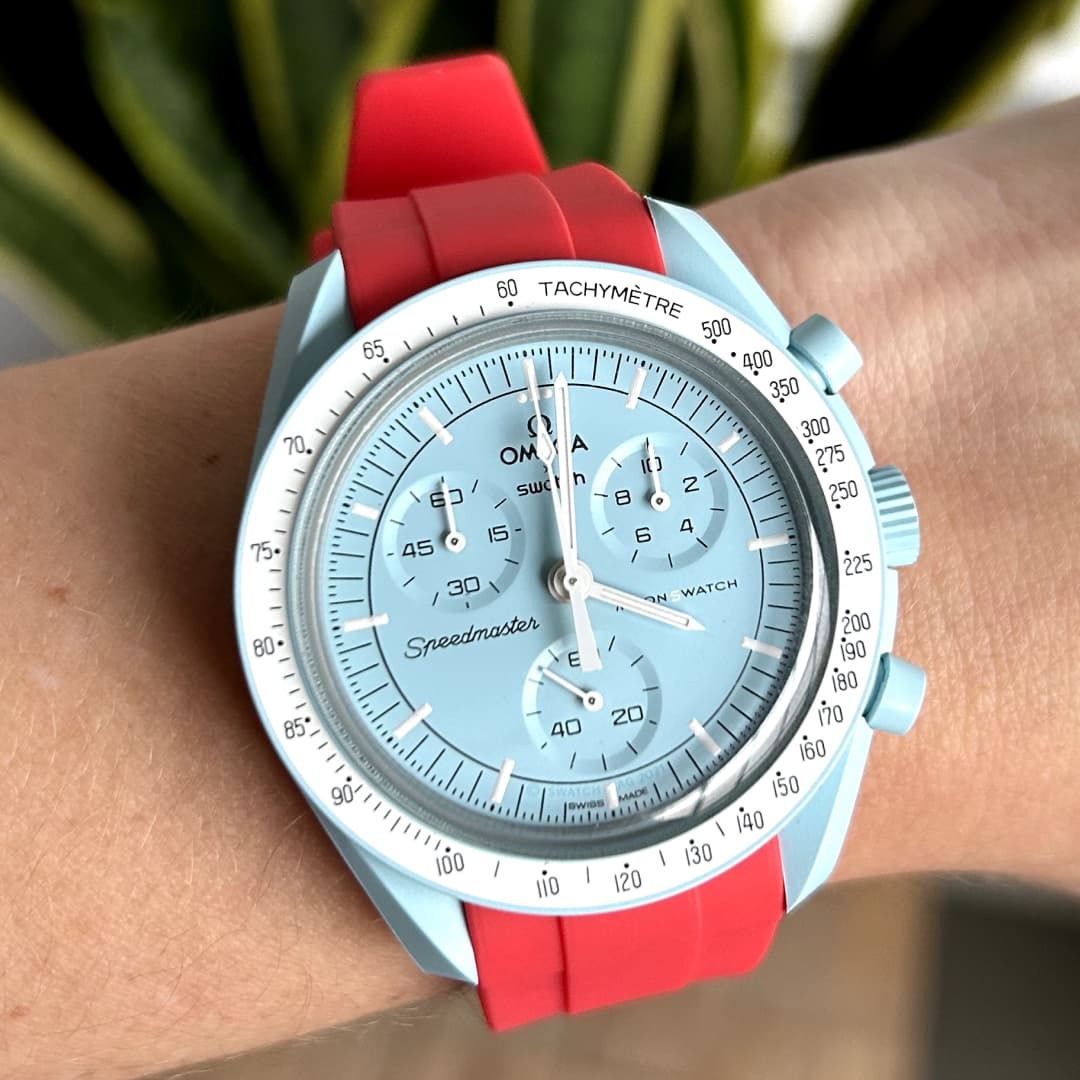 Crimson Red Solid - Rubber Watch strap for Omega X Swatch Speedmaster MoonSwatch
€39.95
View product