Best ways to style your Venus MoonSwatch
The Venus MoonSwatch is an enchanting timepiece inspired by the mesmerizing beauty of the planet Venus. Get inspired by the different looks for your Venus MoonSwatch.
For a classic combination, our Rose Pink and White watch straps are the ones you are looking for. These elegant colors harmonize with the celestial design of the Venus MoonSwatch, exuding grace and refinement.
If you're looking for a strap that stands out, then take a look at our Onyx Black and Baby Blue watch straps. Maybe not the first choices you think about when you think of the Venus MoonSwatch. These striking colors add a touch of daring to your wrist, reflecting the captivating allure of Venus itself.
Explore our Venus Lookbook for more watch strap inspiration. Let your wrist radiate with the celestial charm of Venus and embrace the captivating energy it embodies.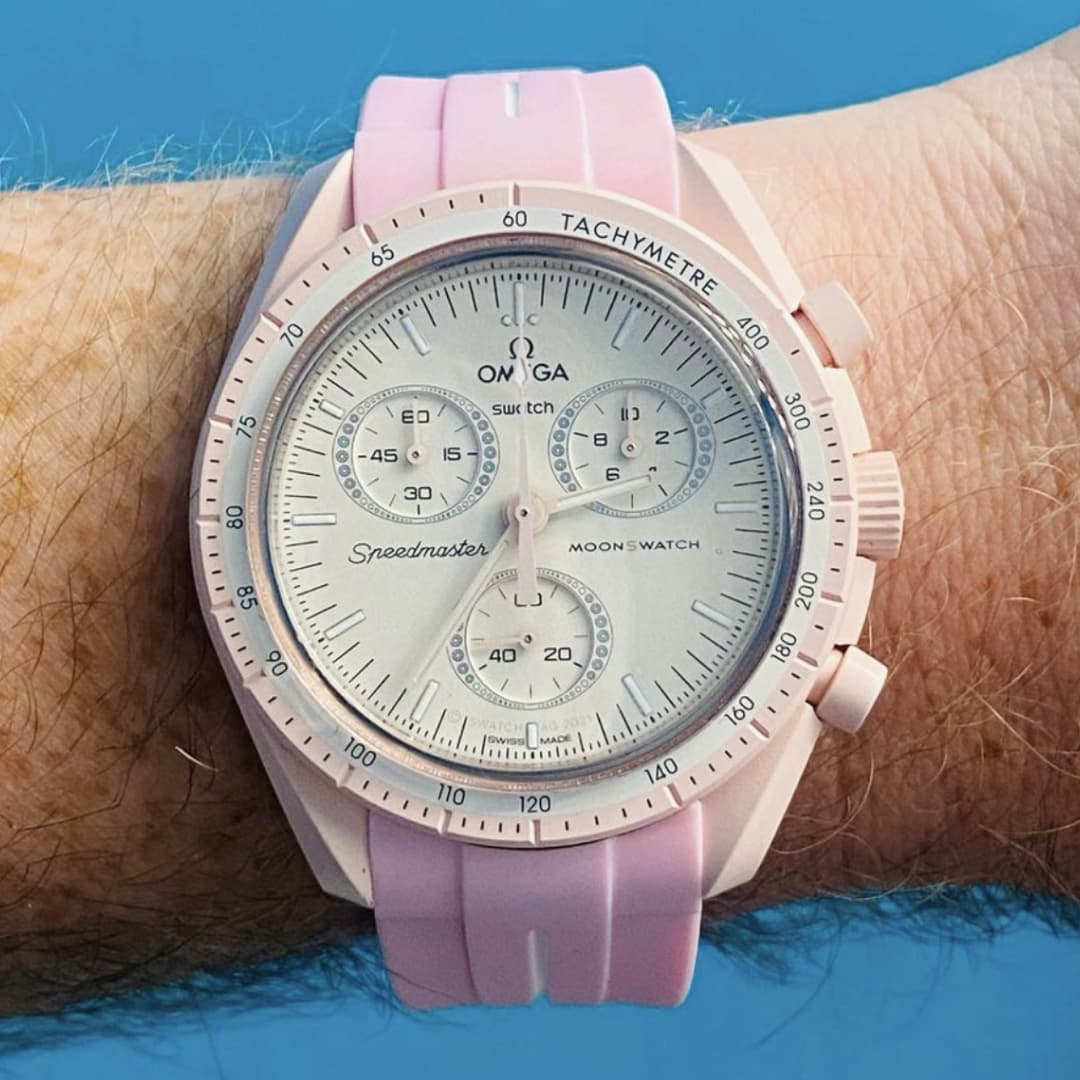 Rose Pink White Accent - Rubber Watch strap for Omega X Swatch Speedmaster MoonSwatch
€39.95
View product