Best ways to style your Sun MoonSwatch
The Sun MoonSwatch is a radiant timepiece that captures the essence of the magnificent and awe-inspiring Sun. Find the inspiration to illuminate your style with the perfect watch strap for your Sun MoonSwatch.
For a vibrant and energetic look, our Sunshine Yellow and White watch straps are the ultimate choices. These vivid colors mirror the brilliance of the Sun, adding a touch of warmth and positivity to your wrist.
If you want a watch strap that catches the eye, our Onyx Black, Midnight Navy and Sunset Orange watch straps are the perfect match. These timeless colors complement the bright design of the Sun MoonSwatch, exuding elegance and modernity.
Discover the endless possibilities in our Sun Lookbook. Immerse yourself in a world of radiant inspiration as you explore the variety of watch strap options available, each carefully designed to enhance the radiance of your Sun MoonSwatch and reflect your unique style.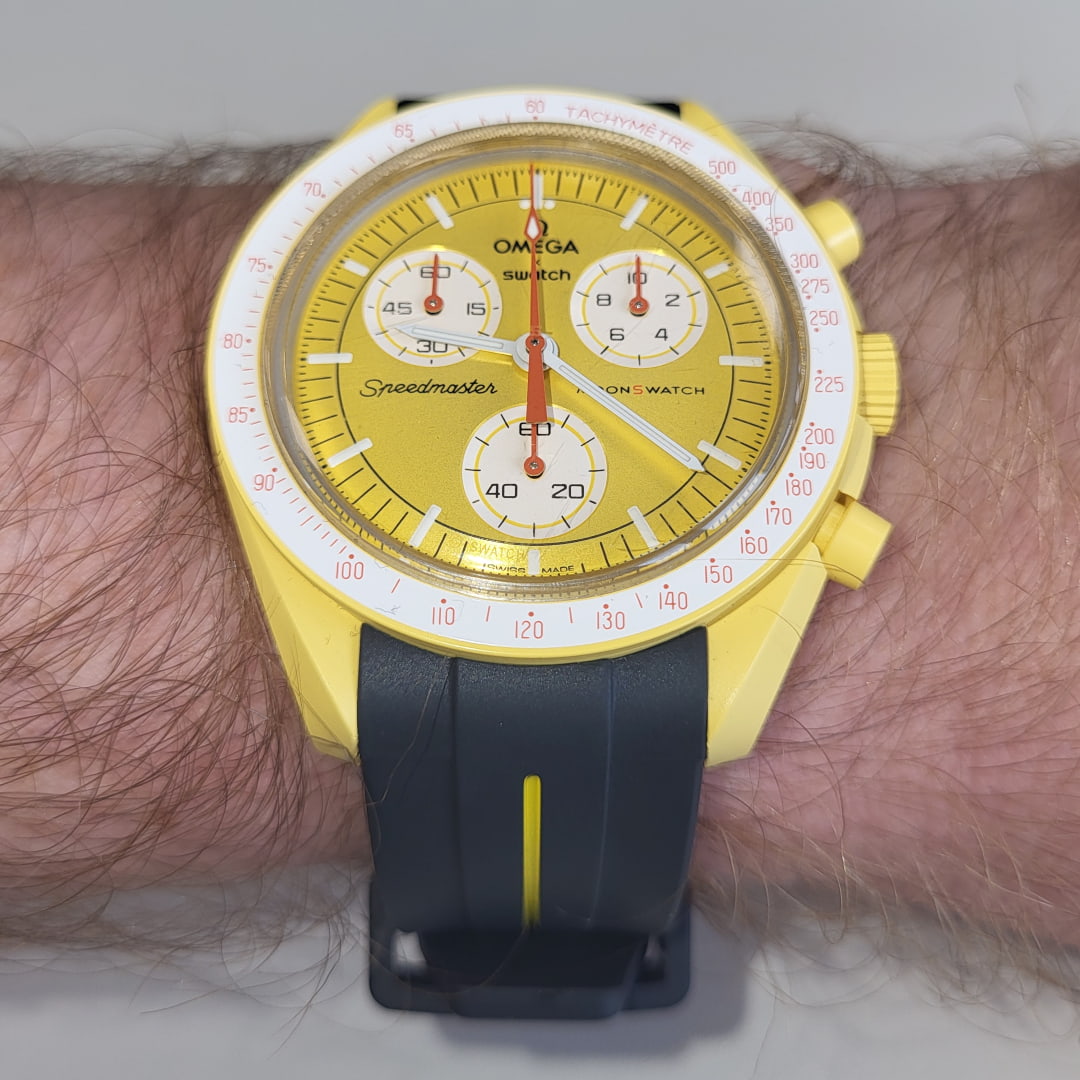 Onyx Black Yellow Accent - Rubber Watch strap for Omega X Swatch Speedmaster MoonSwatch
View product