Best ways to style your Moon MoonSwatch
The Moon MoonSwatch is a mesmerizing timepiece that draws inspiration from the captivating allure of Earth's celestial companion. Pair your Moon MoonSwatch with our Onyx Black or Storm Grey watch straps for an elegant and sophisticated look.
For those seeking a bolder statement, our Sunshine Yellow or Meadow Green watch straps offer a touch of daring and individuality.
Discover the perfect fusion of style and celestial inspiration in our Moon Lookbook and find the best watch strap for your Moon MoonSwatch.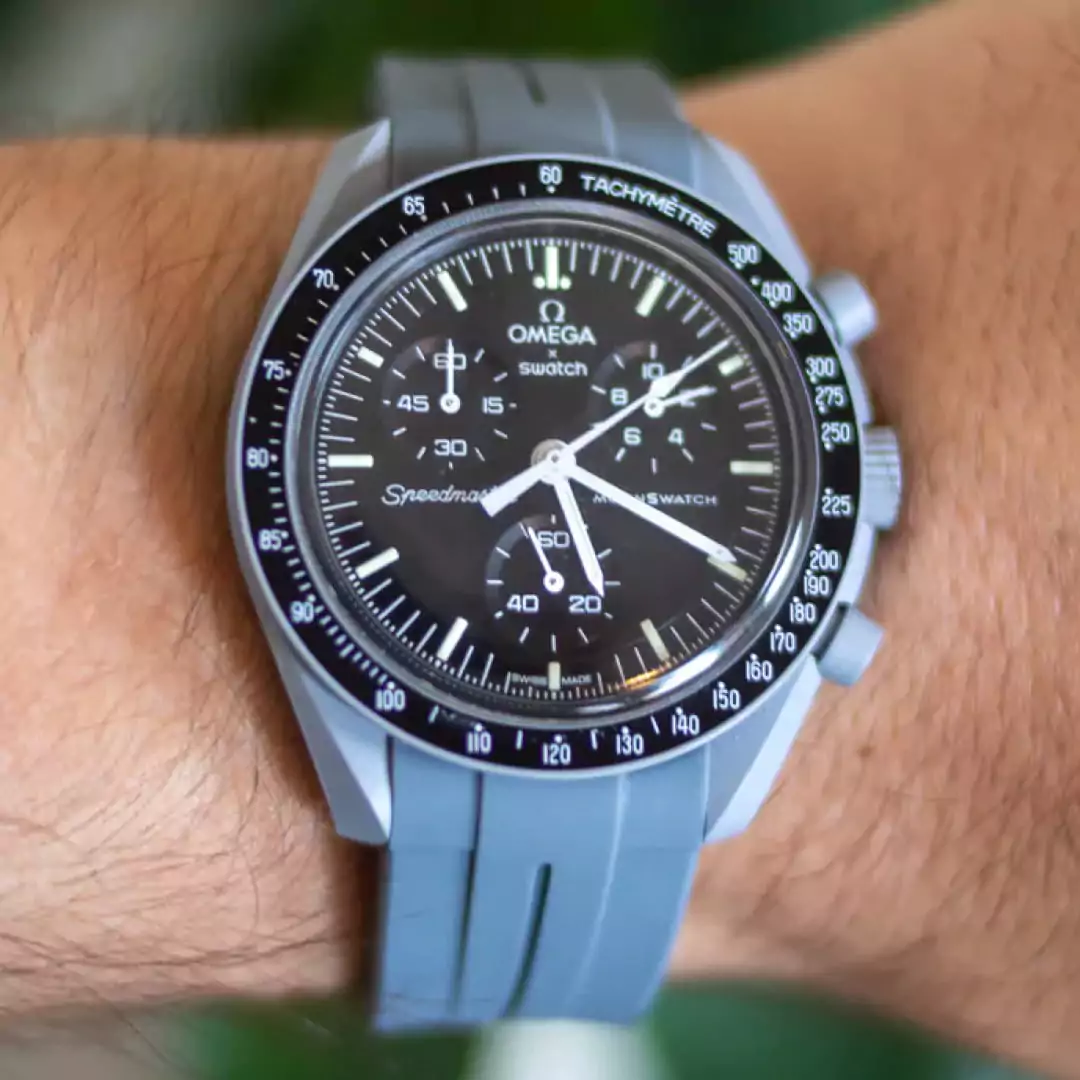 Storm Gray Striped - Rubber Watch strap for Omega X Swatch Speedmaster MoonSwatch
€39.95
View product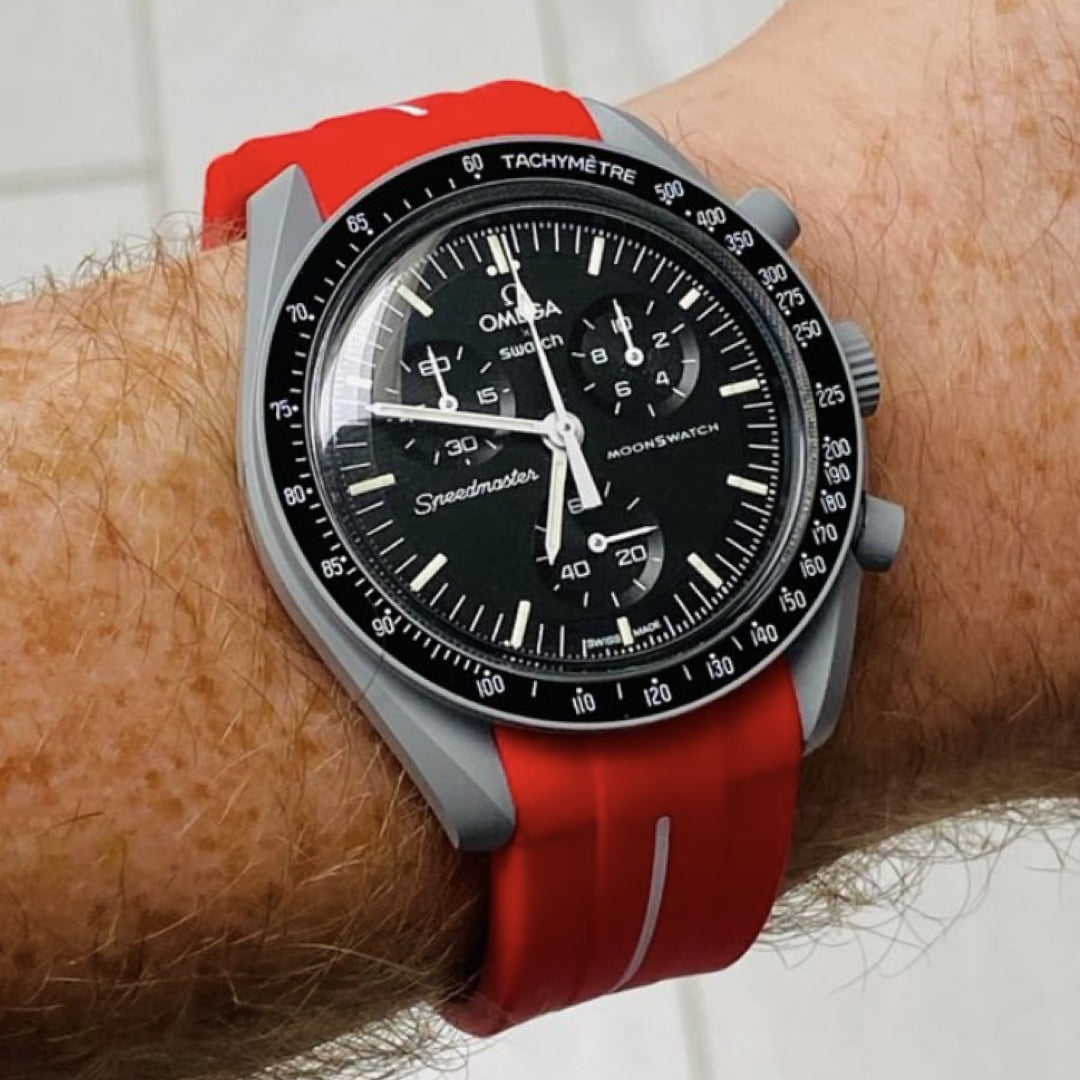 Crimson Red White Accent - Rubber Watch strap for Omega X Swatch Speedmaster MoonSwatch
View product