Best ways to style your Jupiter MoonSwatch
The Jupiter MoonSwatch is an exquisite timepiece that draws inspiration from the captivating magnificence of Jupiter, the largest planet in our solar system. Elevate your wrist game with the perfect watch strap for your Jupiter MoonSwatch.
For a timeless and sophisticated appeal, our Earthy Beige and Midnight Navy Blue watch straps are a great match. These straps effortlessly complement the sleek design of the Jupiter MoonSwatch. If you're looking for a more out of the box look, our Off White Orange Accent and Sunset Orange watch straps are the ultimate choices. These vibrant and captivating colors exude confidence and individuality, reflecting the awe-inspiring nature of Jupiter itself.
Discover all the possible watch strap combinations for your MoonSwatch in our Jupiter Lookbook. Explore the variety of watch strap options available, each designed to enhance the allure of your Jupiter MoonSwatch and showcase your personal style.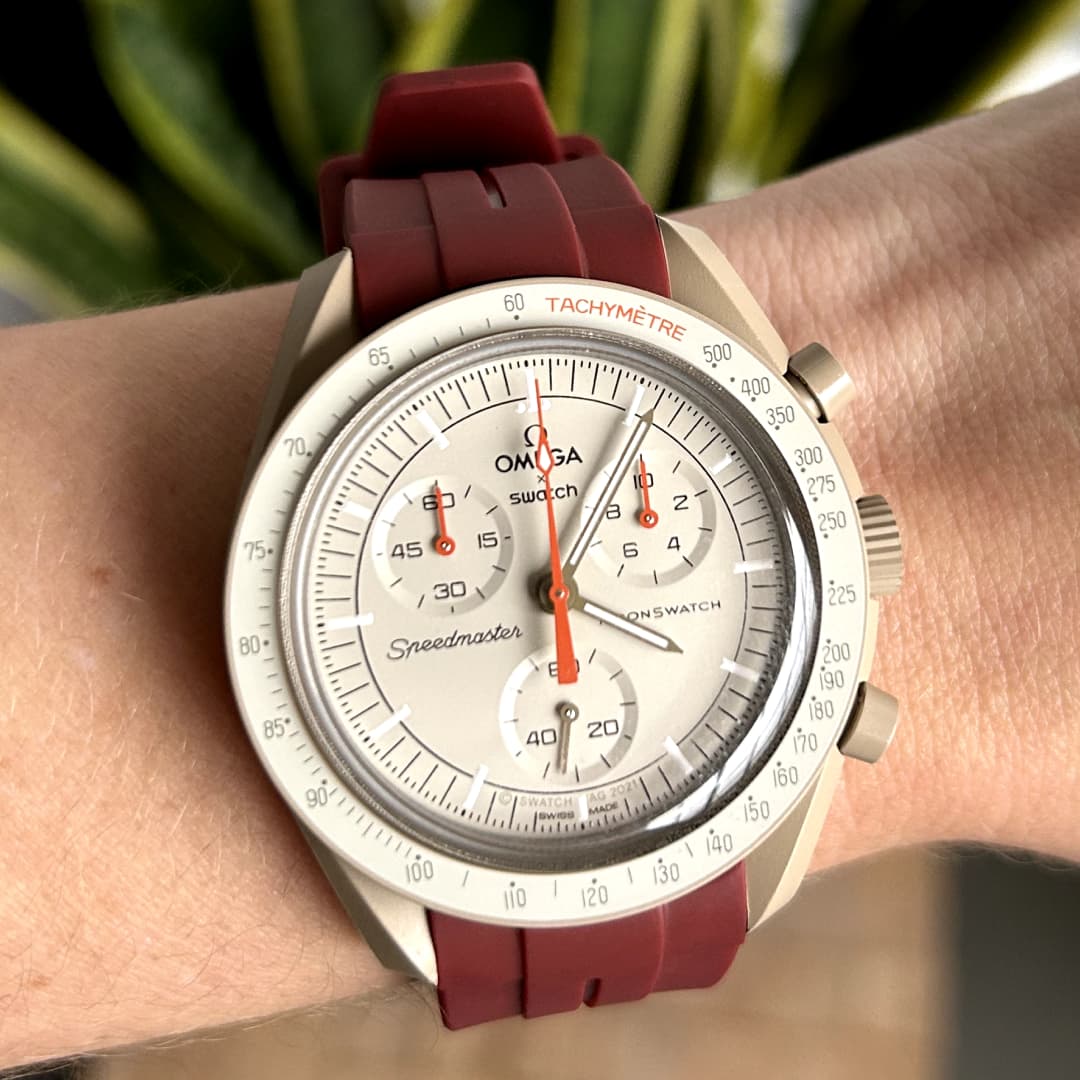 Rich Bordeaux Striped - Rubber Watch strap for Omega X Swatch Speedmaster MoonSwatch
€39.95
View product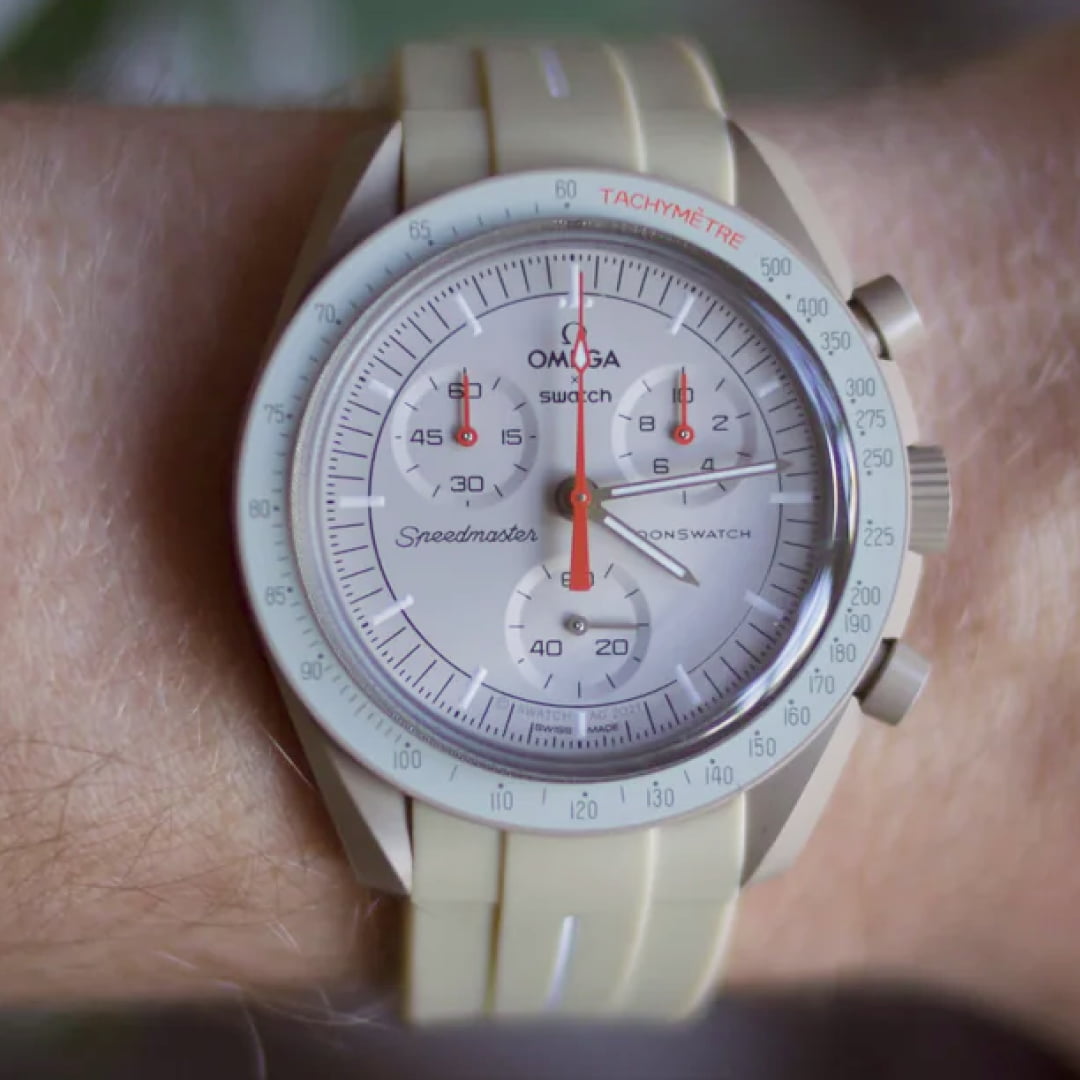 Earthy Beige White Accent - Rubber Watch strap for Omega X Swatch Speedmaster MoonSwatch
View product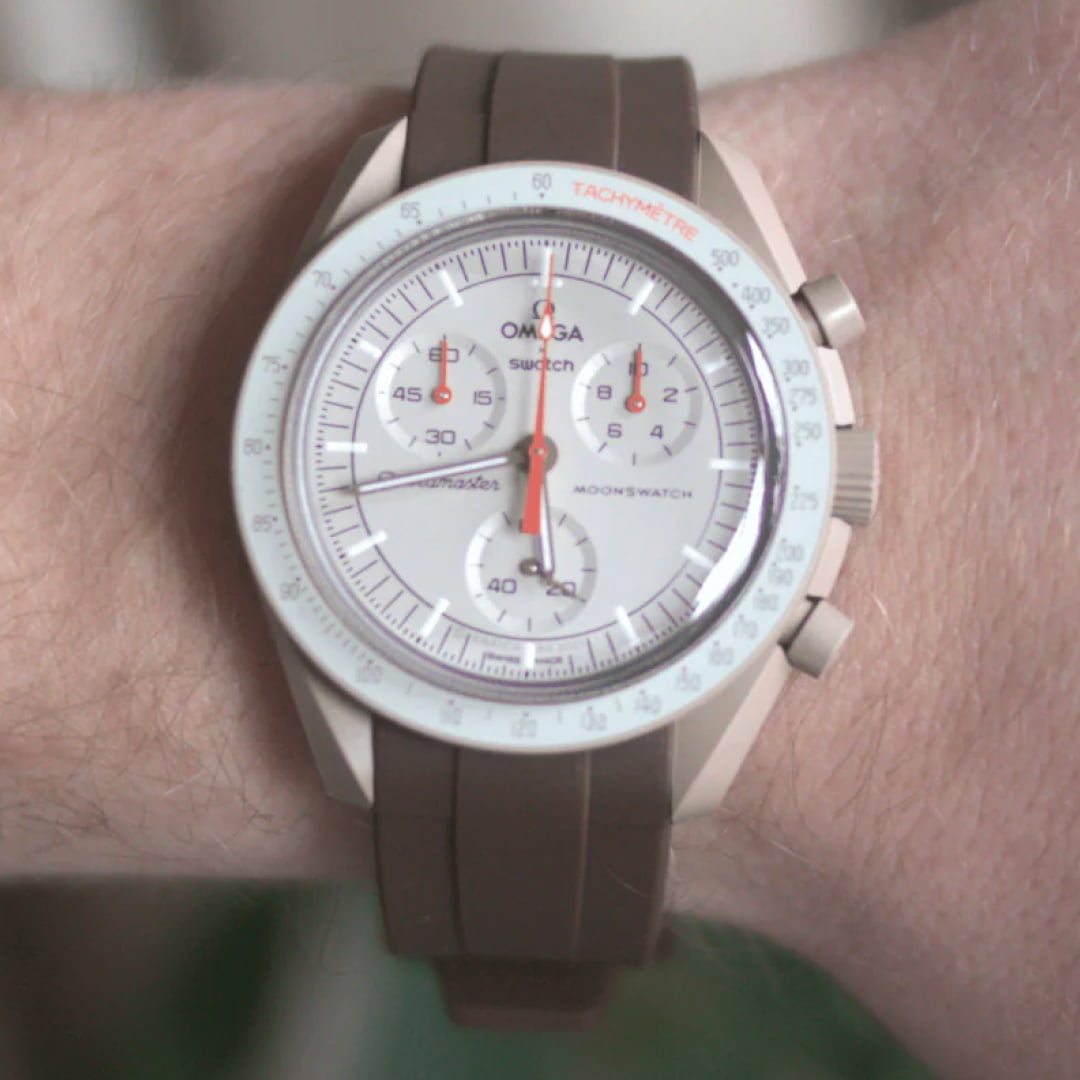 Chestnut Brown Solid - Rubber Watch strap for Omega X Swatch Speedmaster MoonSwatch
€39.95
View product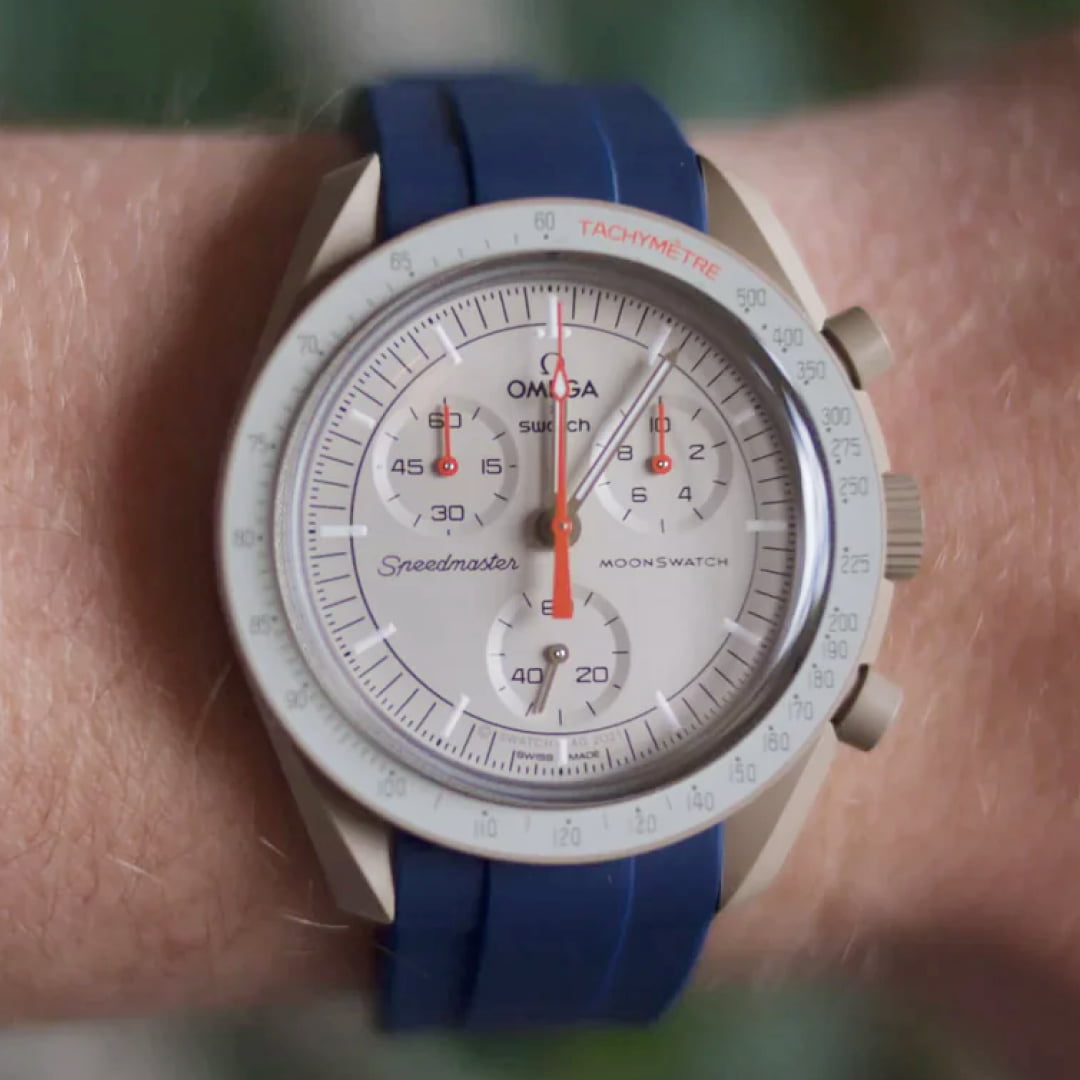 Midnight Navy Solid - Rubber Watch strap for Omega X Swatch Speedmaster MoonSwatch
€39.95
View product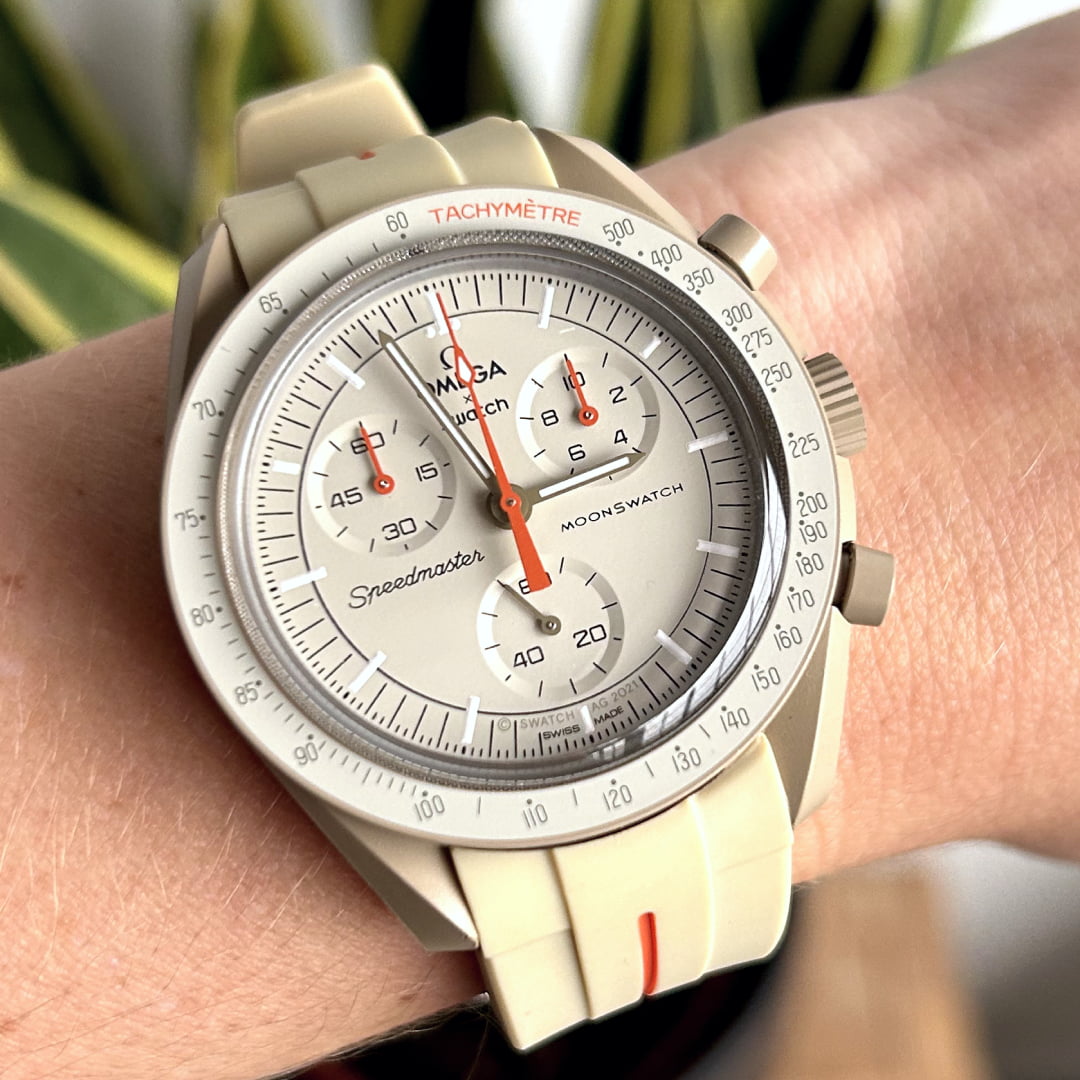 Earthy Beige Orange Accent - Rubber Watch strap for Omega X Swatch Speedmaster MoonSwatch
View product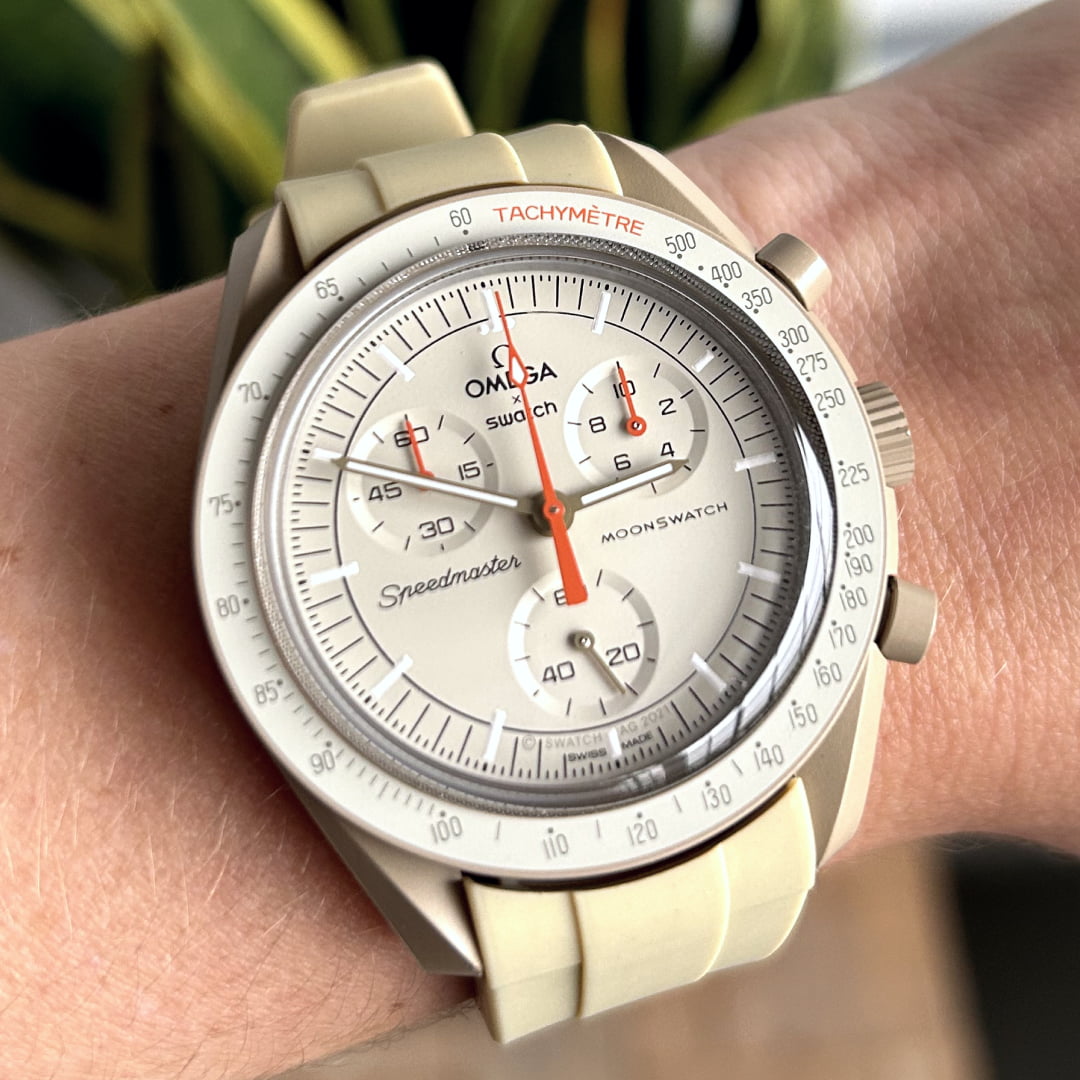 Earthy Beige Solid - Rubber Watch strap for Omega X Swatch Speedmaster MoonSwatch
€39.95
View product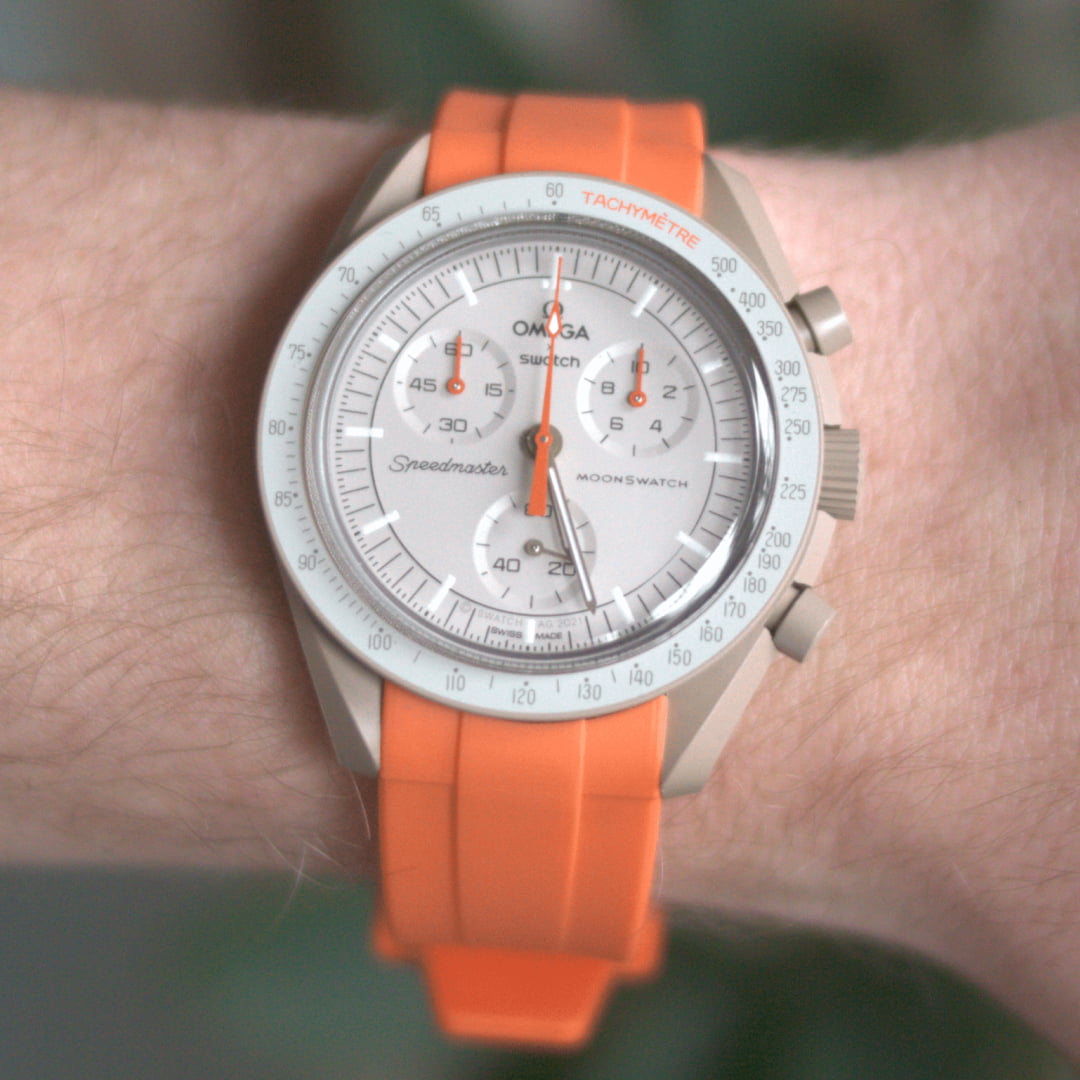 Sunset Orange Solid - Rubber Watch strap for Omega X Swatch Speedmaster MoonSwatch
€39.95
View product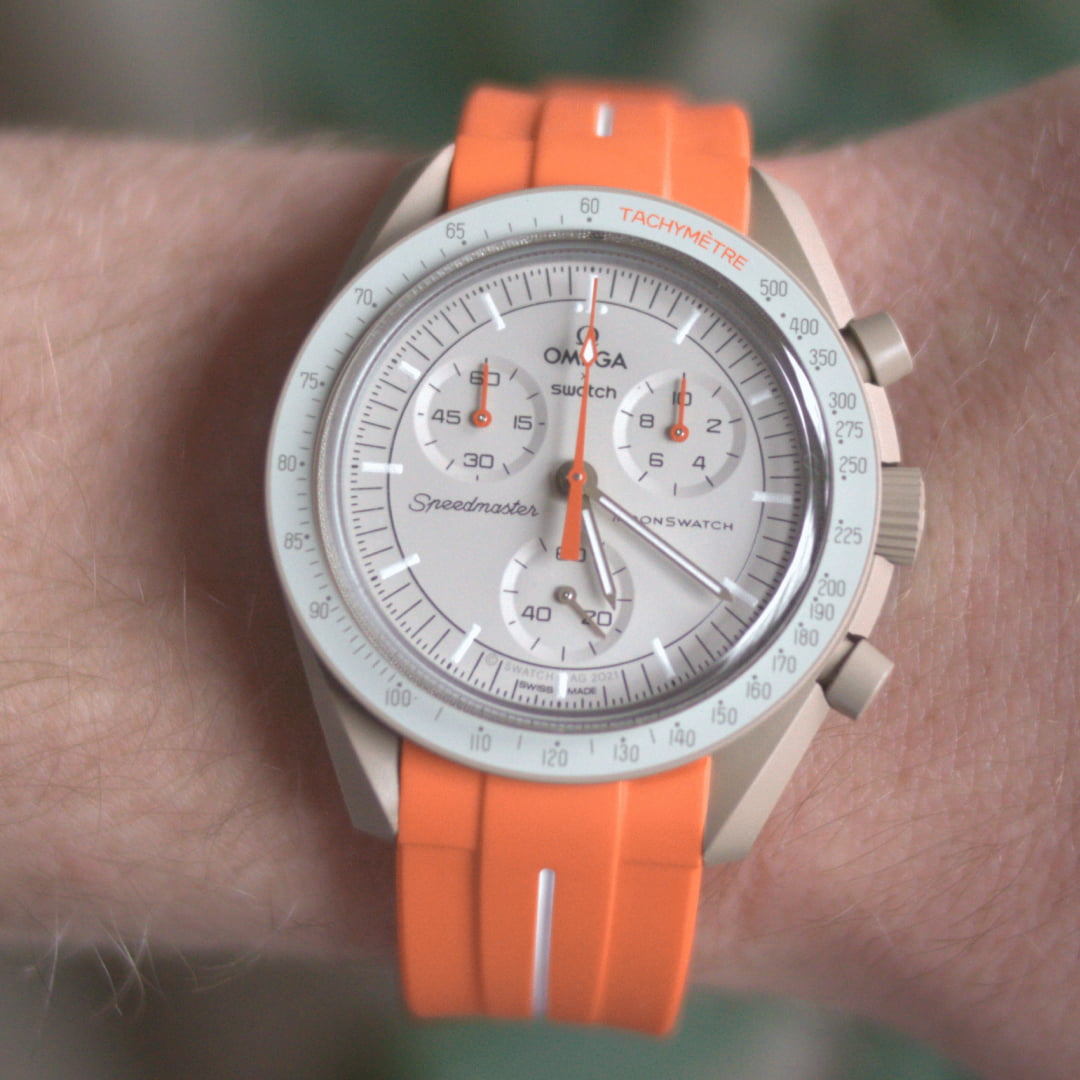 Sunset Orange White Accent- Rubber Watch strap for Omega X Swatch Speedmaster MoonSwatch
View product